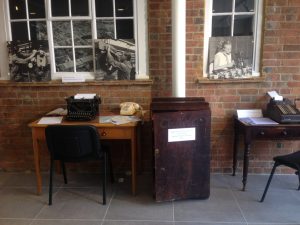 Our current exhibition in our link gallery runs until 1st September 2019.
It is about Industry in Crawley.
It includes maps and photographs of Manor Royal, as well as objects form APV, MEL and Redifon, along with some items form pre New Town Crawley.
In the hands on area you can try your hand at using an old typewriter and a comptometer.